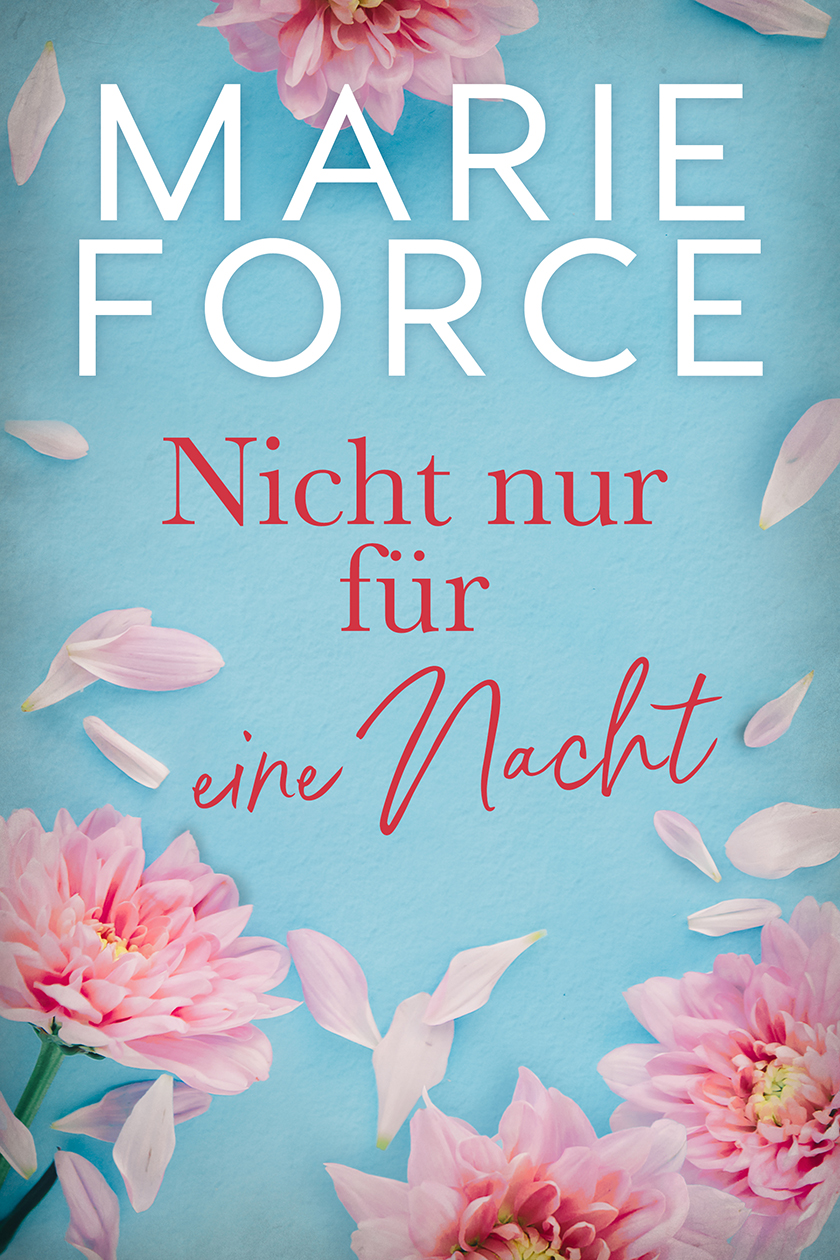 Nicht nur für eine Nacht
By Marie Force

Nach dem viel zu frühen Krebstod ihrer Mutter lässt sich Georgie Quinn breitschlagen, übergangsweise das Seniorenzentrum von Newport weiterzuführen, das diese mit viel Herzblut aufgebaut hatte. Die Sozialeinrichtung macht jedoch wesentlich mehr Arbeit und kostet mehr Kraft als gedacht, sodass der einzige Höhepunkt in ihrem Leben der sexy Jogger ist, den sie jeden Morgen gemeinsam mit ihren Mitbewohnerinnen Tess und Cat beobachtet.
Kein Wunder, dass Georgie davon träumt, wieder in ihr glamouröses Leben in Atlanta und zu ihrer Karriere in der Modewelt zurückzukehren. Dann lernt sie den attraktiven Detective Nathan Caldwell kennen, der sich als der sexy Jogger entpuppt, und mit einem Mal stellt sich Newport als wesentlich interessanter heraus, als Georgie es für möglich gehalten hätte. Während sie eine heiße Affäre mit Nathan beginnt, bandeln Tess und Cat mit Nathans Brüdern Ben, einem verletzten irakischen Kriegsveteranen, und Ian, einem alleinerziehenden Vater und talentierten Musiker, an …
Marie Force/HTJB, Inc. is a participant in the Amazon Services LLC Associates Program, an affiliate advertising program designed to provide a means for sites to earn advertising fees by advertising and linking to amazon.com.
Nothing in the world can take the place of persistence. Talent will not; nothing is more common than unsuccessful men with talent. Genius will not; unrewarded genius is almost a proverb. Education will not; the world is full of educated derelicts. Persistence and determination alone are omnipotent. 
~ Calvin Coolidge
© Marie Force/HTJB, Inc. Privacy Policy. 
Marie Force, Gansett Island, A First Family Novel, A Wild Widows Novel, A Miami Nights Novel, A Green Mountain Romance, Quantum Series, Fatal Series  and Butler, VT are registered trademarks with the United States Patent & Trademark Office.