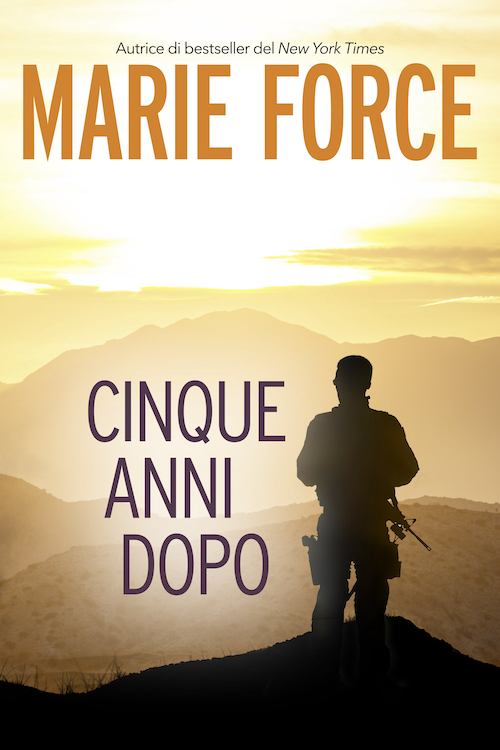 Cinque anni dopo
L'attacco terroristico più sfrontato della storia. Un paese votato alla vendetta. Una storia d'amore interrotta. Un cuore che non guarisce più veramente.
Il giorno dell'attacco non ho capito che le nostre vite sarebbero cambiate per sempre. Ciò che non sapevo era che non avrei più rivisto John dopo il suo dispiegamento. Un giorno viveva con me, dormiva accanto a me, faceva dei progetti con me. Il giorno dopo se ne era andato via.
Questo è accaduto cinque anni fa. Il mondo è andato avanti da quel terribile giorno, ma io sono intrappolata nel mio inferno personale, in attesa di un uomo che, per quanto ne so, potrebbe essere morto. Al matrimonio di mia sorella incontro Eric, il fratello dello sposo, e il mio cuore ritorna a vivere.
L'attenzione del mondo è concentrata sulla cattura della mente terroristica, abbattuta dalle forze speciali statunitensi durante una coraggiosa incursione. Adesso sono intrappolata tra la speranza di ricevere notizie di John e la paura di ciò che sarà della mia nuova vita con Eric.
Dall'autrice di best-seller del New York Times, Cinque anni dopo, un romanzo contemporaneo autoconclusivo, è una storia epica che parla d'amore, di onore, del senso del dovere, di scelte insostenibili e di dilemmi impossibili. 
Nothing in the world can take the place of persistence. Talent will not; nothing is more common than unsuccessful men with talent. Genius will not; unrewarded genius is almost a proverb. Education will not; the world is full of educated derelicts. Persistence and determination alone are omnipotent. 
~ Calvin Coolidge
© Marie Force/HTJB, Inc. Privacy Policy. 
Marie Force, Gansett Island, A Green Mountain Romance, Quantum Series and Fatal Series are registered trademarks with the United States Patent & Trademark Office.