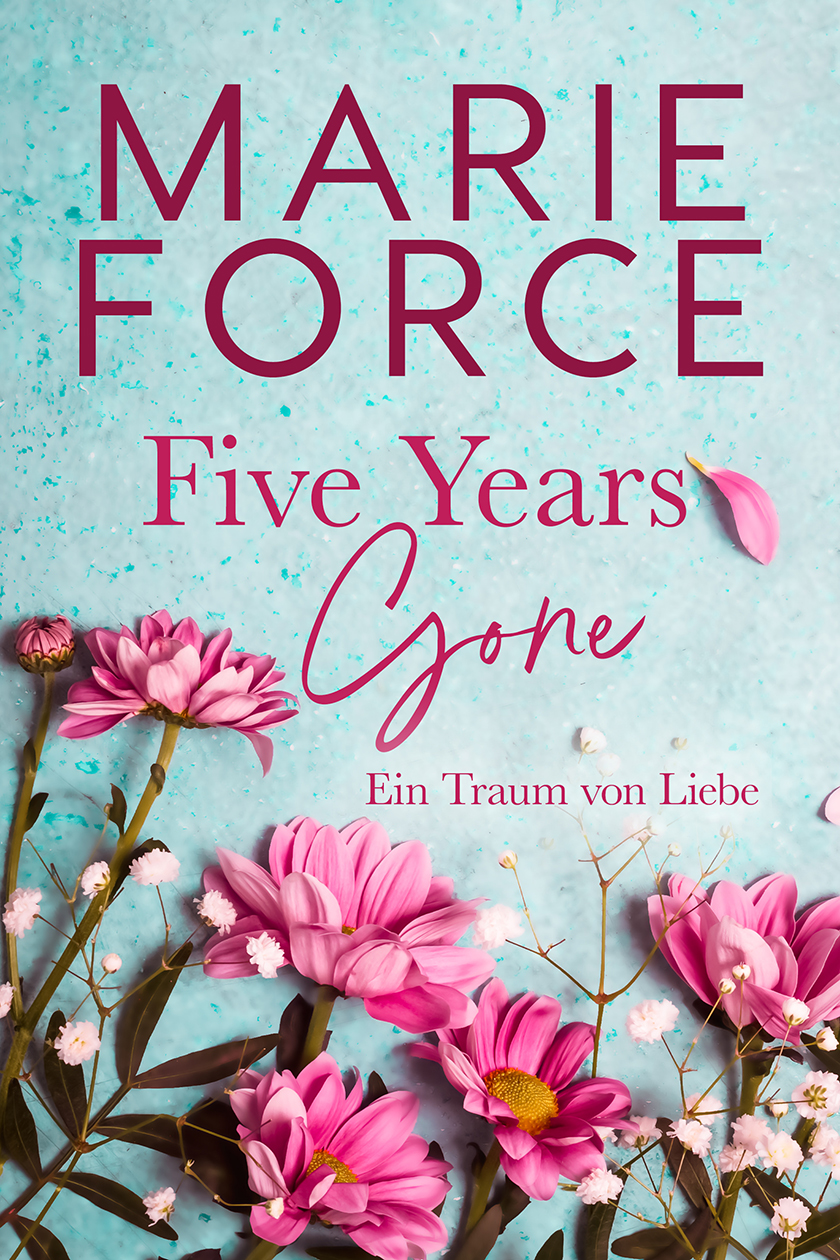 Five Years Gone—Ein Traum von Liebe
Der dreisteste Terroranschlag der Geschichte. Ein Land, das auf Rache aus ist. Eine Liebesgeschichte, die vorzeitig endet. Ein gebrochenes Herz, das nie wirklich heilt.
Ich wusste am Tag des Anschlags, dass sich unser Leben für immer verändert hat. Was ich damals nicht wusste, war, dass ich John, nachdem er zu seinem Einsatz aufgebrochen war, nicht wieder sehen würde. Am einen Tag lebte er mit mir zusammen, schlief neben mir, machte Pläne mit mir. Am nächsten Tag war er weg.
Das war vor fünf Jahren. Das Leben ist weitergegangen, aber ich stecke in meiner persönlichen Hölle fest und warte auf einen Mann, der, nach allem, was ich weiß, am Ende längst tot ist. Doch dann treffe ich bei der Hochzeit meiner Schwester Eric, den Bruder des Bräutigams, und mein Herz erwacht wieder zum Leben. 
 Die Welt ist von der Ergreifung des terroristischen Superhirns, der von den U.S. Special Forces in einem gewagten Manöver zur Strecke gebracht wird, fasziniert. Jetzt bin ich gefangen zwischen der Hoffnung, von John zu hören, und der Angst, was aus meinem neuen Leben mit Eric werden soll, wenn das passiert.  
Der brandneue Roman aus der Feder der Bestsellerautorin Marie Force, eine epische Geschichte über Liebe, Ehre, Pflicht, unerträgliche Entscheidungen und ein unmögliches Dilemma.
Marie Force/HTJB, Inc. is a participant in the Amazon Services LLC Associates Program, an affiliate advertising program designed to provide a means for sites to earn advertising fees by advertising and linking to amazon.com.
Nothing in the world can take the place of persistence. Talent will not; nothing is more common than unsuccessful men with talent. Genius will not; unrewarded genius is almost a proverb. Education will not; the world is full of educated derelicts. Persistence and determination alone are omnipotent. 
~ Calvin Coolidge
© Marie Force/HTJB, Inc. Privacy Policy. 
Marie Force, Gansett Island, A First Family Novel, A Wild Widows Novel, A Miami Nights Novel, A Green Mountain Romance, Quantum Series, Fatal Series  and Butler, VT are registered trademarks with the United States Patent & Trademark Office.