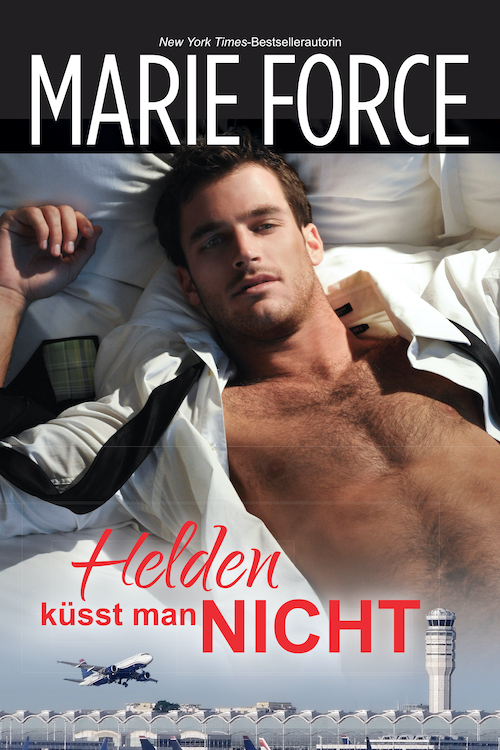 Helden küsst man nicht
By Marie Force

Seitdem der Pilot Cole Langston ein Flugzeug in einem Schneesturm gelandet und den Kapitän nach einem Herzinfarkt wiederbelebt hat, ist er nur noch als »Captain Incredible« bekannt. Gerade als sich der Trubel wieder etwas gelegt hat, wird er in einem Flughafenladen bewusstlos geschlagen, als er die Verkäuferin gegen einen aufdringlichen Kunden verteidigt. Und als Cole zu sich kommt, verliebt er sich auf den ersten Blick in die bezaubernde junge Frau.
Olivia Robison kann nicht glauben, dass ausgerechnet »Captain Incredible« ihr zur Hilfe eilt. Als er ein paar Wochen später vor ihr steht, kommen sich die beiden sofort näher. Doch eine Beziehung ist nicht so einfach, denn Coles Bekanntheit sorgt dafür, dass er sich der Frauen kaum erwehren kann. Und auch wenn er schwört, dass er nur an ihr interessiert ist, muss Olivia doch erst entscheiden, ob sie dem attraktiven Piloten wirklich ihr Herz anvertrauen kann …
Marie Force/HTJB, Inc. is a participant in the Amazon Services LLC Associates Program, an affiliate advertising program designed to provide a means for sites to earn advertising fees by advertising and linking to amazon.com.
Nothing in the world can take the place of persistence. Talent will not; nothing is more common than unsuccessful men with talent. Genius will not; unrewarded genius is almost a proverb. Education will not; the world is full of educated derelicts. Persistence and determination alone are omnipotent. 
~ Calvin Coolidge
© Marie Force/HTJB, Inc. Privacy Policy. 
Marie Force, Gansett Island, A First Family Novel, A Wild Widows Novel, A Miami Nights Novel, A Green Mountain Romance, Quantum Series, Fatal Series  and Butler, VT are registered trademarks with the United States Patent & Trademark Office.