Available now.
Click on the cover to order!
---
Marie Takes on Your MOST Frequently Asked Questions!
Thank you again for another fantastic release week. I was so excited yesterday to learn that Fatal Chaos is a New York Times and USA Today bestseller, which is thanks to you, my wonderful readers, who turned out in FORCE last week to grab the new Fatal book. It's such a thrill to hear from so many of you about how much you enjoyed Fatal Chaos and how much you're looking forward to Fatal Invasion in November. I also want to thank you for the AMAZING reviews you've left for Fatal Chaos. I appreciate them so much! With the release week chats behind us, I wanted to take this opportunity to address some of your most frequently asked questions about all of my series and what's coming up from each of them for those of you who didn't get a chance to participate in last week's live chats.
Beginning with the Fatal Series…
Of course, my MOST frequently asked question in this series is whether Sam and Nick will have a baby of their own. And my answer to this one hasn't changed: Not any time soon. During the release week chats, I asked readers to recall what it was like when they first had their children and to remember how ALL-CONSUMING it is to bring a new baby into a family. I would LOVE to see Sam and Nick have that experience, but I don't think I'd be able to continue to write the same series so many of you have come to love with an infant in the middle of it. That's not to say that professional women don't balance family and work. They do every day, but I think many of them would tell you their daily routine wouldn't exactly make for scintilating reading! Knowing the kind of parents Sam and Nick would want to be, I can't imagine them working the hours they do with an infant at home, even if they had Shelby's help. I realize it's difficult for readers to see a character they love struggling with something that seems out of reach, but the minute I give my characters everything they want is the moment the series stops being interesting to me—and to you.
Many of you have also asked if they will bring additional children into their family through other means. To that I say, keep reading. I don't like to give previews of what's going to happen or what MIGHT happen. I only work as far in advance as the next book, and that's what has my focus.
Readers also want to know if Skip will walk again. To this I categorically say NO. I am very cognizant of not using my fictional magic wand to do things that wouldn't be possible in real life. He suffered a devastating spinal cord injury, and after nearly four years of complete paralysis, there is no way he would magically get out of his chair and walk again. Because that can't happen in real life, it's not going to happen in my books either, as much as we might wish otherwise. I want to be respectful to people with spinal cord injuries and not do things for my character that wouldn't be possible for them. You often ask if we will find out who shot Skip, and I do think that will be resolved eventually. When the time is right.
I'm also frequently asked if Nick will become president and Sam first lady. Honestly, I don't know how that's going to play out. Like I said above, I work one or two books ahead, and there are several years in the series timeline until the next election. Nick has expressed reservations about running for president, and I expect he will further explore those reservations in upcoming books as he's under increasing pressure from the party to make up his mind. While I think I've been able to somewhat realistically show Sam keeping her job as the second lady, I don't know if I could do that if they "move up" to the top spot in the political food chain. So that is a consideration as I ponder their opportunities going forward. Sam without her job would spell the end of the series, and I don't think any of us want to see that happen!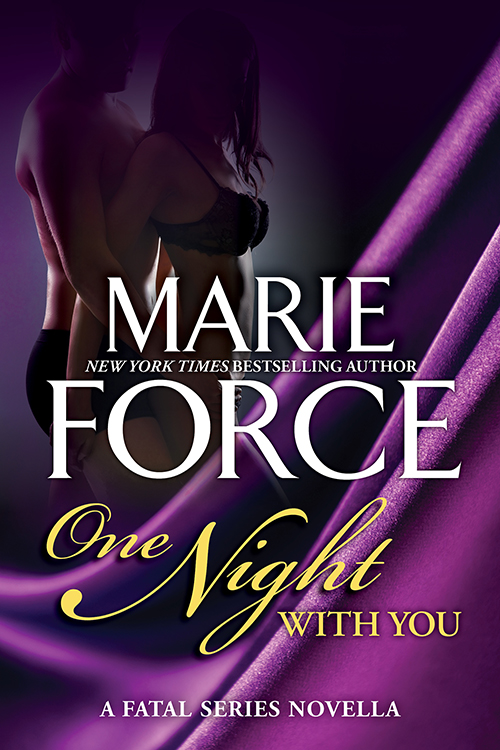 Many of you have asked me if I see an end in sight for the Fatal Series, and the answer to that is no, I don't. I hope to keep writing the series for many years to come, and to do that, I have to stay true to the elements that have gotten it this far. I had an exchange with a reader last week in which I asked her to trust my judgment when it comes to what's best for Sam, Nick and the continuation of the series, and I hope all of you will continue to trust me to keep writing the series you love the best way I know how. I'm thrilled with the response to this series, which seems to get bigger with each new release. I can't believe it's been EIGHT YEARS since the release of Fatal Affair. What an amazing, wild ride we've had with Sam, Nick and the rest of the Fatal team.
I'm very excited to get Fatal Invasion out to you on Nov. 27 (you can preorder now), and I'm looking forward to starting book 14 soon! Much more to come! If you haven't yet started the Fatal Series, I posted the five-chapter One Night With You prequel novella to Book+Main this week. You can read it here: https://bookandmainbites.com/story/19070 and find out how Sam and Nick got their start!
Gansett Island
I'm currently working on Riley's book, Mine After Dark, with plans to write books for Finn McCarthy and Fire Chief Mason Johns, a favorite among readers. I hope to bring some new characters to the island in upcoming books. I'd also like to do Episodes featuring Dan & Kara and Seamus & Carolina that show their stories all in one place along with new scenes added to what's already been written about them. For 2018, I only have Riley's book on the schedule, but will be working on more from Gansett before long. I love writing this series and look forward to lots more adventures on Gansett Island.
In other Gansett Island news, I was THRILLED last week to see Paul & Hope's story hit NUMBER 1 on the ebook list in Germany! I am so appreciative of my German readers who have embraced my books and given me several bestsellers in Germany!
Reminder that the mass market paperback copies of Maid for Love, Fool for Love and Ready for Love will be in stores and on bookshelves starting at the end of April with Maid for Love and followed at the end of May with Fool for Love and the end of June with Ready for Love (and three more coming in early 2019)! We are going to offer a special campaign that will encourage Gansett Island fans to buy the paperbacks for their friends who love to read and enter to win great prizes for themselves—including a trip to my 2019 Reader Weekend! For every book you buy for a friend, you can enter to win. More to come on that in April!
Quantum
I have two more books planned for this series—book 7, OUTRAGEOUS, will feature Leah and Emmett's long-awaited story. And do I have some fun ideas for them! I expect that one to be funnier than some of the others, because… hello LEAH! And you're hearing the title of the final book in the series, which will feature Marlowe, for the first time right here: FAMOUS. I love that title and that Marlowe's story will end this series. I may revisit the Quantum family down the road with some novellas, but I don't expect to write more Quantum books after Marlowe's story. I've really enjoyed writing this series, but I am going to end it after FAMOUS so I can focus on some other projects that I have in mind.
Green Mountain/Butler
I've gone back and forth about what I want to do next in this series, and I think I will pick it up where we left off with the Lucas/Landon/Amanda love triangle introduced in Here Comes the Sun. I still want to write a book featuring Molly and Lincoln's story, but I don't think the time is right for that upon further reflection. I want to keep up the momentum with the remaining Abbott siblings. I also hope to write books for Isabella and Noah Coleman. So five to six more books coming in this series that I know about now.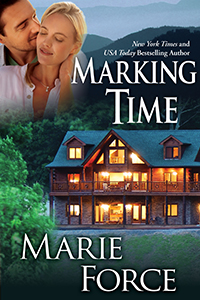 Treading Water
YES, I am going to write Maggie's book! I'm hoping to get to it later this year and will have more info about it as soon as it becomes available. This will be the FINAL book in the Treading Water series. More to come on that! If you haven't yet started the Treading Water Series, book 2, Marking Time, is free for a short time. Grab it now and start this series!
Gilded
Watch for my FIRST-EVER historical romance, Duchess by Deception, coming next February! I'm super excited to get this book out to readers after beginning it WAY BACK in 2010. I'm currently finishing it. What's eight years between chapter one and the end? Ha! I think you will enjoy this turn-of-the-century romance between a forward-looking Duke and the woman who falls for him, thinking he's an estate manager. Sparks will fly when she finds out who she really married!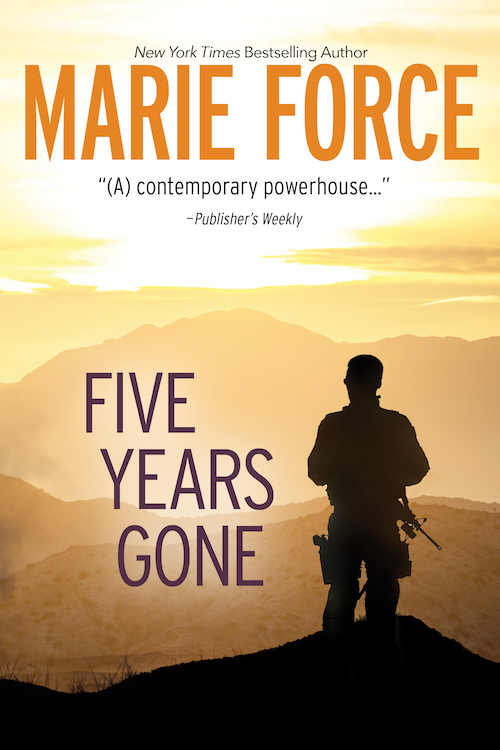 Single Titles
Five Years Gone, my BIG new contemporary romance, is out on October 9 and is available now for preorder. I'm really excited about this new book, and I will write ONE follow-up book to Five Years Gone that will probably be out in 2019. You can preorder Five Years Gone now and read it in October!
Many of you have asked if I will add updated epilogues to some of my earlier single titles, and the answer to that is not at this time. As much as I'd love to revisit those stories and characters, as you can see from the info above, I'm super busy keeping up with all my series and other projects. So no plans for extended epilogues for True North, The Fall, The Wreck or Georgia on My Mind at this time, but I never say never about anything.
Another question I often get is why I write so many different series, and I finally have a good answer for that. I'm quite certain that if I had, for example, focused exclusively on Gansett for the last ten years, I'd be so tired of writing that series that I wouldn't want to write it anymore. By shaking things up and writing a wide variety of series and characters, I keep MYSELF interest in ALL of them longer than I would be otherwise.
Jack's House
If you haven't yet read Leigh James's awesome Silicon Valley Billionaires books, check them out now while Book 1, LAUREN, is on sale for 99 cents through the end of March. Books 2 and 3, GABE and HANNAH, are out now with LEVI coming soon! I love this series, and you will, too!
We are also working on a TEN-book historical series by Dayna Quince that I adore, and I think you will too. The series follows a group of friends through the rigors of Society as they find true love.
And we have just acquired TWO fun romantic comedies from author Remy Rose: Big Deck and Sexy Mother Faker. Are those titles to die for, or what?
More coming soon on these and other titles from my Jack's House Publishing imprint!
I hope this helps to answer some of your most pressing questions about the series and upcoming books. If you have other questions, please feel free to reply to this email and I will respond as soon as I possibly can!
Thank you again for your support of my books. I couldn't do what I do without you, and I appreciate you so much!
xoxo
Marie
Sam and Nick are Back in Fatal Chaos
A New York Times and USA Today Bestseller!
"With intrigue, mystery, action, a touch of humor and a hot romance, this story has it all." —4 Stars from RT Book Reviews for Fatal Chaos
"From the first page until the last this story is action packed and absolutely has your attention…  This is a book that I not only couldn't put down, I didn't want it to end." —5/5 Reviewer Top Pick from Night Owl Romance
First the calm. Then the storm…
Escaping D.C. during the dog days of summer is one of the smartest moves Washington Metro Police Lieutenant Samantha Holland ever made. Beach walks aren't quite as romantic with the Secret Service in tow, but Sam and her husband, Vice President Nick Cappuano, cherish the chance to recharge and reconnect—especially with a scandal swirling around the administration.
No sooner are they back home than a fatal drive-by shooting sets the city on edge. The teenage victim is barely older than Sam and Nick's son, Scotty. As more deaths follow, Sam and her team play beat the clock to stop the ruthless killers. With Nick facing his greatest challenge—one that could drastically change all their lives and even end Sam's career—will the mounting pressure deepen or damage their bond?
---
Five Years Gone—Out on Oct. 9
The most brazen terrorist attack in history. A country bent on revenge. A love affair cut short. A heart that never truly heals.
I knew on the day of the attack that our lives were changed forever. What I didn't know then was that I'd never see John again after he deployed. One day he was living with me, sleeping next to me, making plans with me. The next day he was gone.
That was five years ago. The world has moved on from that awful day, but I'm stuck in my own personal hell, waiting for a man who may be dead for all I know. At my sister's wedding, I meet Eric, the brother of the groom, and my heart comes alive once again.
The world is riveted by the capture of the terrorist mastermind, brought down by U.S. Special Forces in a daring raid. Now I am trapped between hoping I'll hear from John and fearing what'll become of my new life with Eric if I do.
From a New York Times bestselling author, Five Years Gone, a standalone contemporary, is an epic story of love, honor, duty, unbearable choices and impossible dilemmas. 
93,000 words/400 pages
---
Here Comes the Sun—Available Now!
A USA Today and Wall Street Journal Bestseller!
Wade Abbott is one and done—one look, one conversation, one weekend, and he knows who he wants. Except, Mia Simpson is not free to return his affection. In fact, he suspects she's in an abusive marriage, but she never confirms that, and he has no choice but to mind his own business where she's concerned. Two hears after they first met and a year after he last heard from her, Mia shows up half-frozen, bruised and beaten on his doorstep, needing something only Wade can provide. 
Mia has never forgotten the kind, gentle, sexy guy who made her heart sing from the first time she met him. She only cut off contact with him because she feared for his safety—and hers—and takes the first opportunity she gets to make a run for what she really wants—Wade. But nothing is ever as simple as happily ever after. With issues from her past still haunting them, and Wade's family questioning the motives of a woman they've never met, Wade and Mia will have to fight for their happy ending. 
Wade Abbott's long-awaited story is finally here, along with an update on the Abbott and Coleman clan as well as Fred the moose!
---
---
Gansett Island Series Paperback Print Deal with Kensington Publishing
Publisher's Weekly made the official announcement that Marie has sold the first six Gansett Island books in mass market paperback to Kensington Publishing for release in stores in 2018. Marie is really excited to bring Gansett to bookstores and paperback readers! This will be the first time the Gansett Series has been in mass distribution paperback format. Read the full announcement from Kensington Publishing. 
From Publisher's Weekly: 
Kensington Publishing CEO Steve Zacharius bought mass market rights to the first six books in romance author Marie Force's Gansett Island series. All six books were previously self-published by the author in digital format. According to Kensington, the series is set on a fictional version of Block Island, in Rhode Island, and tells of the "lives and loves of the McCarthy family and their friends." The publisher adds that Force's books have sold more than 5.5 million units worldwide. The mass market paperbacks are set to begin to be released in summer 2018.
Nothing in the world can take the place of persistence. Talent will not; nothing is more common than unsuccessful men with talent. Genius will not; unrewarded genius is almost a proverb. Education will not; the world is full of educated derelicts. Persistence and determination alone are omnipotent.

~ Calvin Coolidge

---