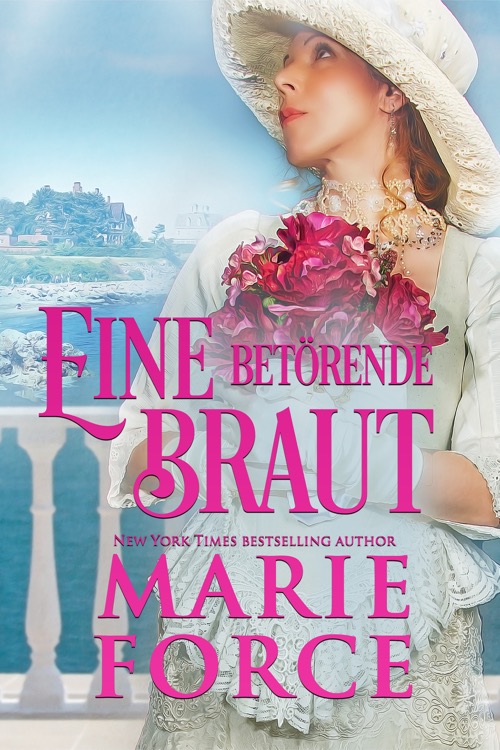 Eine betörende Braut
Der junge amerikanische Industrielle Aubrey Nelson hat seine Freunde, den Duke und die Duchess of Westbrook, über den Sommer auf das prächtige Anwesen seiner Familie in Newport eingeladen. Als er zwei Wochen vor seinen Gästen eintrifft, muss er zu seinem Entsetzen feststellen, dass das Haus alles andere als bereit ist für den hohen Besuch.
Zusammen mit der bezaubernden irischen Haushälterin Maeve Brown sorgt Aubrey dafür, dass alles noch rechtzeitig fertig wird. Dabei kommen sich die beiden unwillkürlich näher – auch wenn Aubrey spürt, dass die junge Irin ein Geheimnis hütet. Als Maeve von ihrer Vergangenheit eingeholt wird, erkennt Aubrey, dass seine Gefühle für sie sehr viel tiefer gehen, als er bisher vermutet hatte. Aber was wird seine Mutter sagen, die für ihn von der Hochzeit mit einer Adeligen träumt, wenn sie feststellen muss, dass ihr jüngster Sohn sein Herz an ein Mädchen aus der Arbeiterklasse verloren hat …?
Marie Force/HTJB, Inc. is a participant in the Amazon Services LLC Associates Program, an affiliate advertising program designed to provide a means for sites to earn advertising fees by advertising and linking to amazon.com.
Nothing in the world can take the place of persistence. Talent will not; nothing is more common than unsuccessful men with talent. Genius will not; unrewarded genius is almost a proverb. Education will not; the world is full of educated derelicts. Persistence and determination alone are omnipotent. 
~ Calvin Coolidge
© Marie Force/HTJB, Inc. Privacy Policy. 
Marie Force, Gansett Island, A First Family Novel, A Wild Widows Novel, A Miami Nights Novel, A Green Mountain Romance, Quantum Series, Fatal Series  and Butler, VT are registered trademarks with the United States Patent & Trademark Office.