Give me your dreams: Lost in Love The Green Mountain Series 4
"Give Me Your Dreams" by bestselling author Marie Force is a self-contained, romantic and sparkling romance novel, and also the fourth volume of the> Lost in Love – The Green Mountain Series <.
As Head of Finance of the Green Mountain Country Store, Hunter is the only one of the Abbott sons who regularly wears a suit and looks outrageously sexy in it. He is the dream man of many women from Butler, but only for one beats his heart – and for years. Megan is the only dream of his sleepless nights. But this one has something completely different in mind than to pay attention to the shy signals of the otherwise so confident Hunter. Because Megan is devastated: her sister, best friend and employer at the same time moves (with her husband) abroad. Megan sees black for her future in Butler. As she breaks down sobbing, Hunter finds Megan offering his shoulder and comfort. Megan allows it and finds herself in a whirlpool of passion and sizzling eroticism. Finally, she can let go – and the affair is a welcome distraction to her … But as much as Hunter enjoys the unrestrained nights with Megan, so much does he want a strong bond with her. How can he persuade Megan, who now keeps little in Butler, to stay?
March 23, 2017
---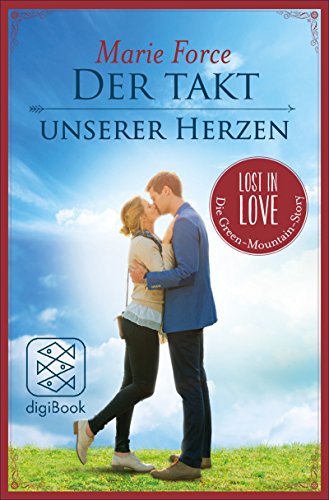 ›Der Takt unserer Herzen‹ von Bestseller-Autorin Marie Force ist die vierte Kurzgeschichte aus der ›Lost in Love – Die Green-Mountain-Serie‹. Eine spannende E-Novella, in der Leserinnen Hunter und Megan aus Band 4, ›Schenk mir deine Träume‹, in ein weiteres Abenteuer folgen und dabei ganz neue Seiten an ihnen entdecken können.
Hunter liebt Sonntage. Seit Megan bei ihm eingezogen ist, fühlt sich jeder Tag so an. Doch an diesem Sonntag wird Hunter von einem hektischen Anruf Megans aus den Gedanken gerissen: Die beiden Kellnerinnen des Diners sind krank, der Tellerwäscher wurde verhaftet und der Diner wird von Touristen überrannt. Hunter eilt Megan sofort zu Hilfe. Diese traut ihren Augen kaum: Während sie die Bedienung der Tische übernimmt, wäscht ihr sonst so stilbewusster Geliebter unermüdlich Berge von Geschirr. Trotzdem fragt sie sich, ob sie ihm vielleicht zu viel zugemutet hat. Schließlich hat sich Hunter noch nicht vollständig von seinem Kletterunfall erholt. Nur gut, dass Megan sich zum Dank schon eine kleine Überraschung überlegt hat …
27. April 2017